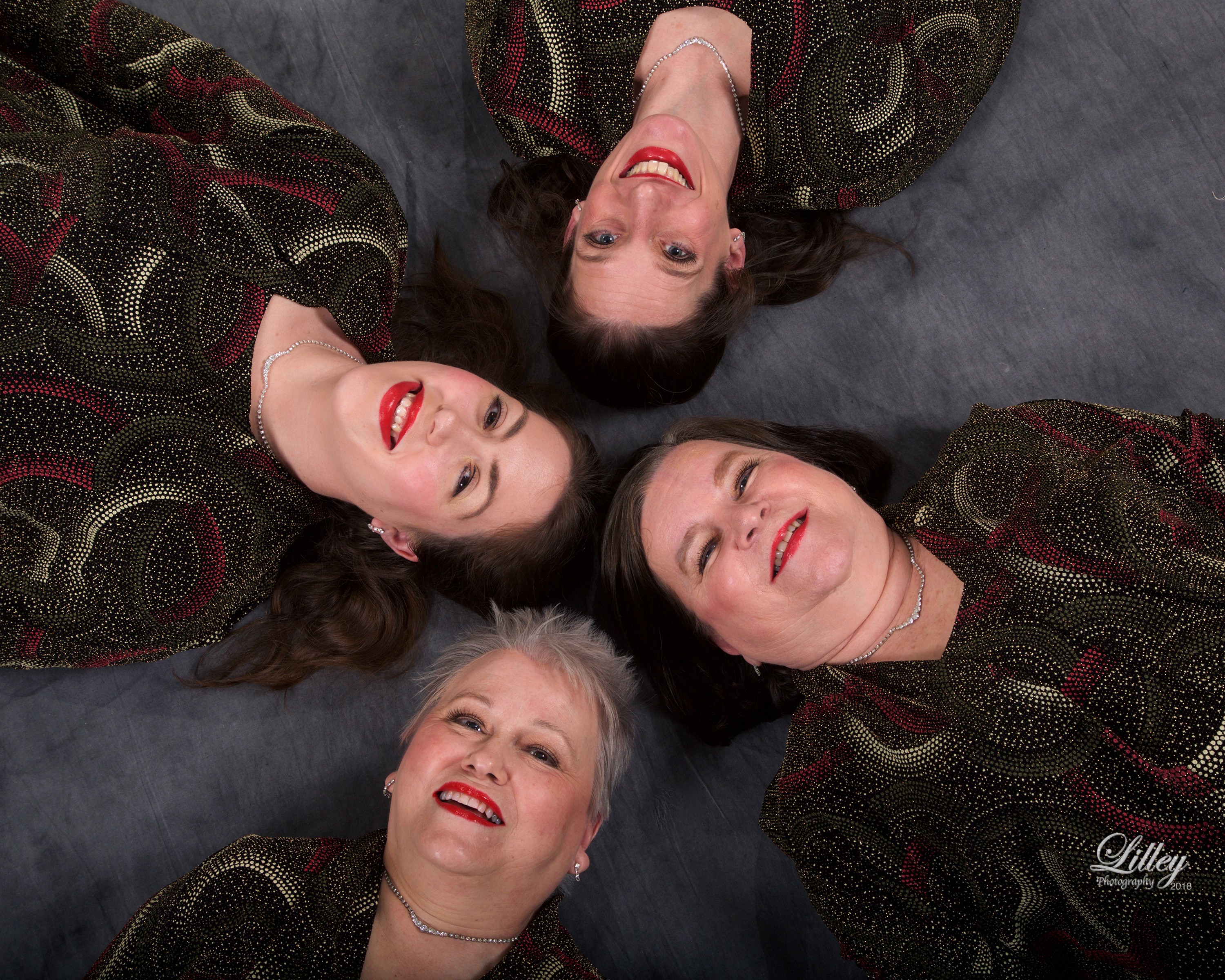 Lashes quartet sings 4-part a capella harmony, barbershop style, with song selections that cut across multiple genres of music.  All four members of the group are members of Sweet Adelines International, the world's largest women's singing organization.  In competitions, Lashes has twice won the award for Most Improved Quartet.
---
Liz Good, tenor, has studied piano and voice and directed a church choir for over 20 years. She has been a member of Sweet Adelines for 39 years and has sung in several quartets. One of them performed extensively in the U.S. and abroad and twice won a gold medal as Comedy Barbershop Quartet Champions. Liz also sings with Magnificat Boston, a group that specializes in singing traditional Anglican Choral Evensong services and is planning a trip abroad in 2018.
Heather S. Roe, lead, has been studying voice for about 32 years and has extensive experience singing in vocal groups, including the Boston-area group Koleinu. She has been a member of Sweet Adelines for 10 years and has sung in an award-winning Sweet Adelines chorus. Heather is also a talented songwriter; she has been studying songwriting for the past 9 years and has written more than 25 songs, some of which have been performed by Boston-area groups.
Barbara Casparius, baritone, began her musical career singing in school and church choirs and playing clarinet in her school band. She has been a member of Sweet Adelines for 28 years, during which time she has sung with 6 choruses and 9 quartets. Barbara has also studied directing and is a Certified Director with Sweet Adelines. She has directed a Sweet Adelines chorus as well as 2 men's barbershop choruses in the Barbershop Harmony Society.
Kate Bonci, bass, has been a member of Sweet Adelines for 5 years and currently sings in an award-winning Sweet Adelines chorus. She brings extensive musical theater experience to the group and also has sung various styles of a capella music in several languages for many years. Kate has studied classical voice, performing arias and working on the coloratura repertoire, and served as a rehearsal soloist prior to performing in the oratorio Elijah.