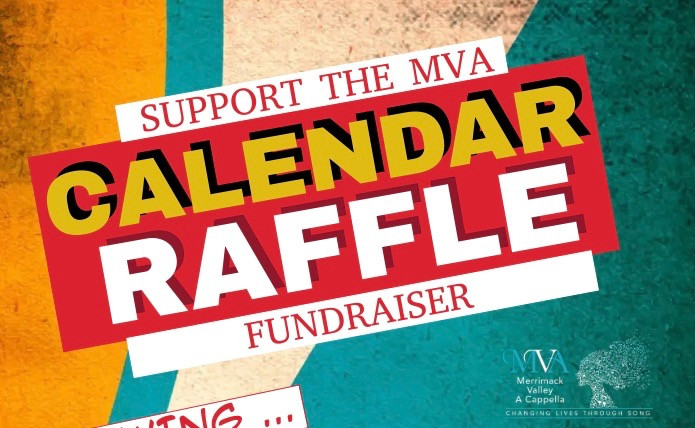 Win cash in January! Multiple chances to win!
Purchase a Calendar Raffle Ticket for $10 in November & December (or buy a few as stocking stuffers). In January 2022 one lucky winner will be chosen each day of the month to win a cash prize. You could win on multiple days!
Only 250 numbered Calendar Raffles will be sold, so get yours before they sell out!
After your online purchase, you'll be contacted via email to arrange for ticket(s) delivery.
Thank you for supporting Merrimack Valley A Cappella and GOOD LUCK!!!