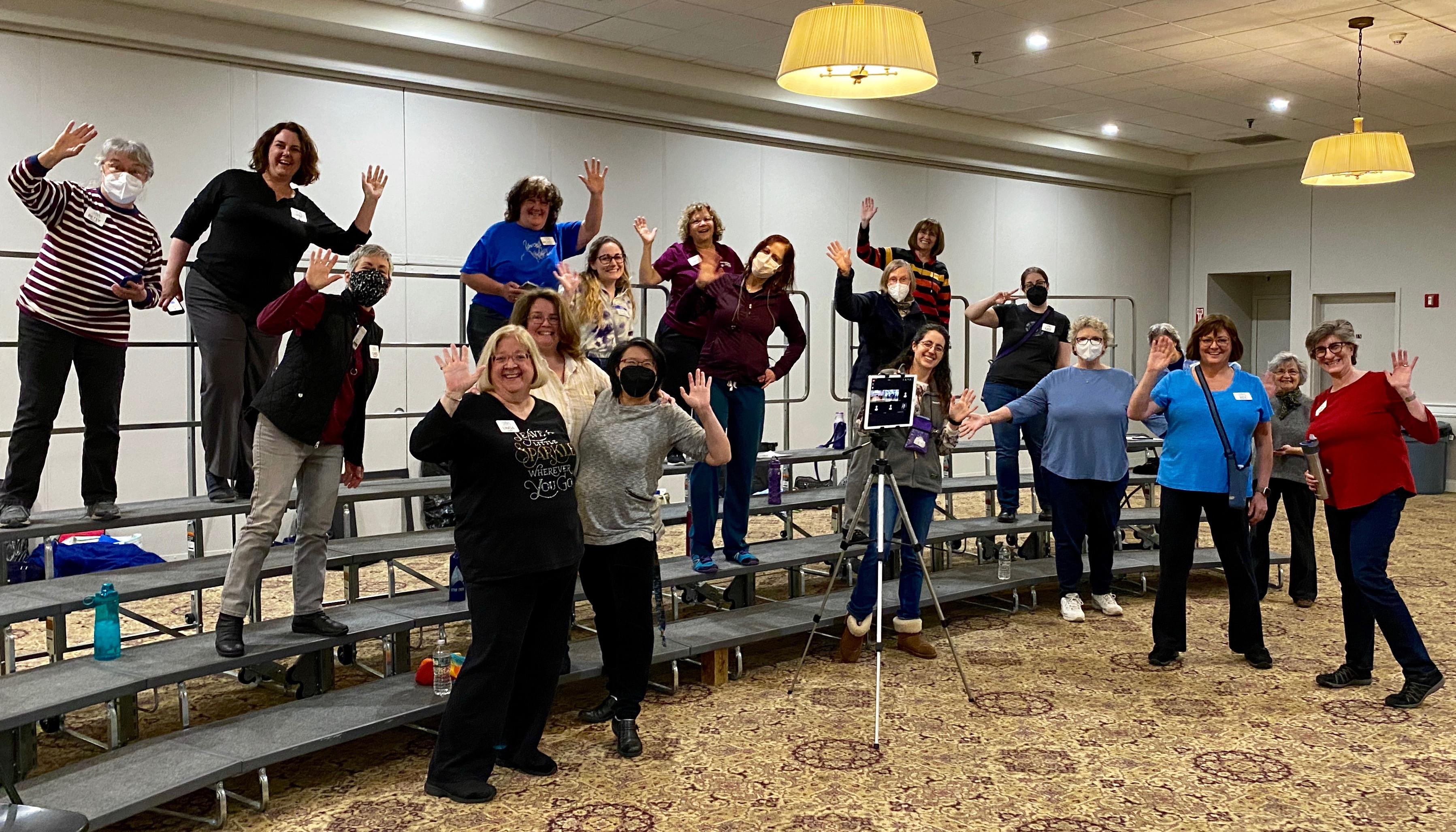 Every rehearsal since our fabulous retreat with coach Kim Wonders has been intense — but fun — as we work toward our regional contest in May. There will be two "firsts" for that occasion: competing virtually by submitting a video (optional during the pandemic) and competing in the Open Division category. Open Division means that in no more than ten minutes we will perform a skit that includes three songs (not the traditional two), some spoken lines, and the use of props. The Open Division submission will be scored differently than a traditional package.
We'll keep the story line a surprise here, but the package is sure to generate a few laughs while it speaks to how much singing together means to us. A small group of our talented members has rewritten many of the song lyrics to create parodies. During the past few weeks, we've been refining our choreography, tweaking some words, and building up our vocal stamina. We can't wait for the dress rehearsal on April 28 and for a friends/family gathering on May 5 to watch us record live!
In the meantime, we're thrilled to have two new members on our risers: Kerry (lead) and Kim (tenor). We're looking forward to adding to our ranks as the year progresses. Won't you come to a rehearsal, see what we're all about, and think about joining us?