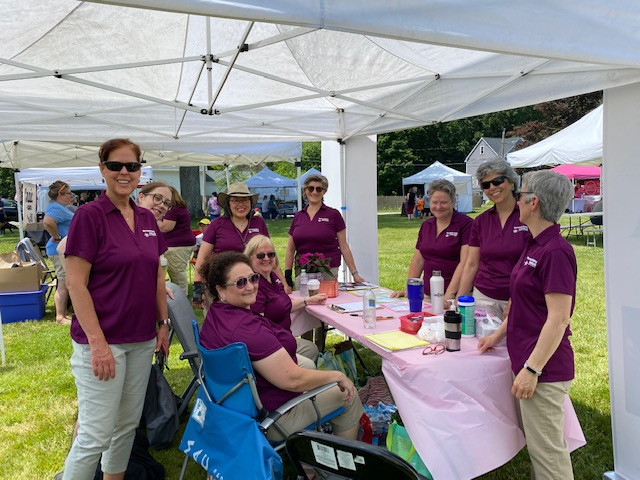 And MVA is hot, hot, hot! 
After having great fun putting together our "No More Zoom!" competition video for Open Division this spring, we are growing, performing, renewing our vocal skills, and regaining our pre-COVID ability to sing well. Two new members joined in time to participate in our competition, two more have joined since, and another is almost ready to throw her hat in the ring. And several members who've been away from rehearsals since COVID are getting ready to return to the risers in the fall.
Sally Jeffery and Carol Smolenski, our fantastic Co-Directors, are adding new music to our repertoire. In addition, they're working to apply our new strong skills to songs we know well. Floating section rehearsals on Sally's pontoon boat, Benny, and private vocal instruction opportunities, as well as performances at two local Farmers' Markets and a nearby nursing home, are helping us improve as singers. Meanwhile, we continue to have fun together, and share our love of music with our community.
Do you like to sing? Would you like to join your voice with ours? And have fun, too? Check out the "Join Us" tab at the top of our homepage. MVA will also be participating in a Sweet Adelines International program, "Ignite the Sound". Our goals will be to share the fun of learning a song or two and performing these songs on our fall show stage, November 13th. Keep an eye on our website for an upcoming invitation!
Enjoy your summer! And stay cool!