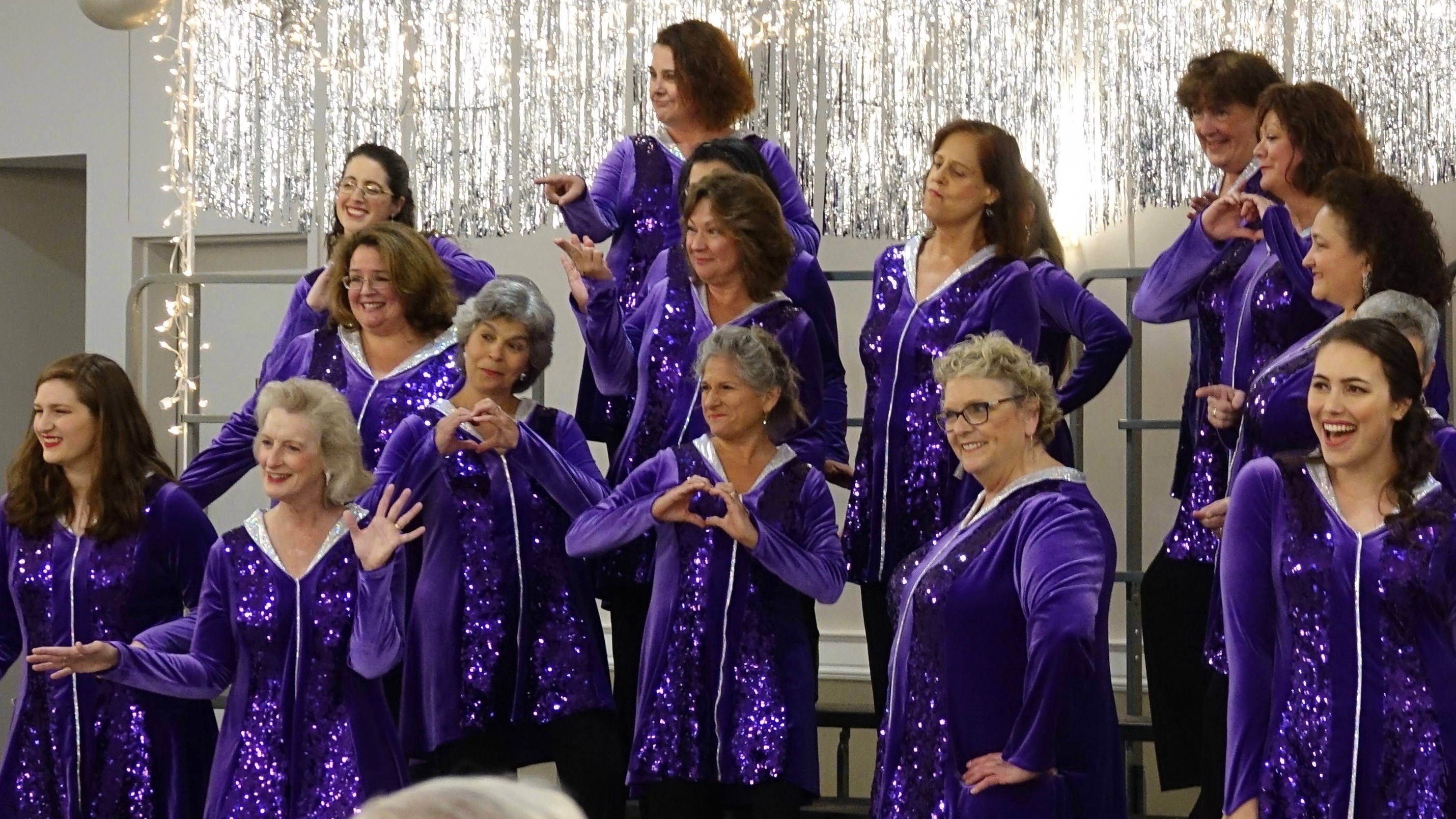 The end of 2022 is approaching and MVA has been singing up a holiday storm! We welcomed guest singers in October and some of them even sang with us in our annual show when we celebrated Falling in Love with Barbershop.
During the show on November 13, we honored our nation's veterans, complete with a color guard, revived our contest package about singing on Zoom, and welcomed the holidays with songs like Let There Be Peace On Earth, Light One Candle, and It's The Most Wonderful Time Of The Year. The chorus was joined by several marvelous quartets. The audience packed the house and everyone thoroughly enjoyed the afternoon!
MVA has also been singing in our local communities. We sang the National Anthem for the 100th graduating class of the Massachusetts Fire Academy, performed holiday favorites at a few assisted living facilities, and braved the cold to entertain the crowd at Tewksbury's Annual Tree Lighting celebration.
As the year winds down, MVA is looking forward to 2023 and to more musical adventures ahead. If you love to sing and want to check us out, contact us here. We'd love for you to join us!
Happy New Year!