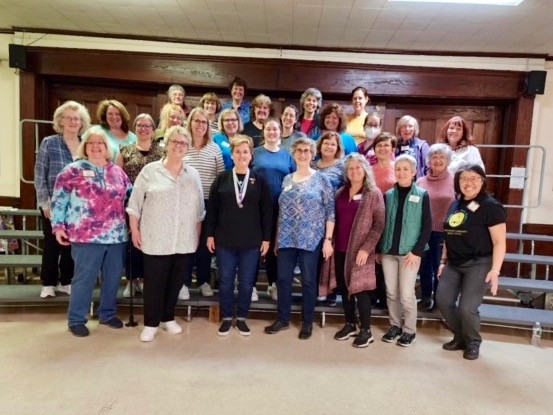 MVA has been hard at work preparing for our Regional competition that takes place during the third weekend of May. We've spent quality time with some of our favorite coaches, honing our vocal skills and polishing our competition songs.
On May 7, we're presenting our annual Spring Cabaret to showcase our competition package. We've invited a variety of quartets to join us. And we're gearing up for a special silent auction during the Cabaret, which will feature items from local businesses and artisans. Wait 'til you see and hear all we've got to offer that day! Tickets are still available online and at the door.
The week after our competition, MVA will host two other Regional choruses for a once-in-a-lifetime event. Deke Sharon, world-renown a cappella expert, is coming to coach us all. If you'd like to attend this event which will really be a master class for all who come to watch and listen, tickets can be purchased on our website.
As we head into May, MVA wishes all of the North Atlantic Region One choruses and quartets a fantastic competition season and lots of fun onstage. And to a cappella fans everywhere, we hope to see you at one of these upcoming events! Happy Spring!