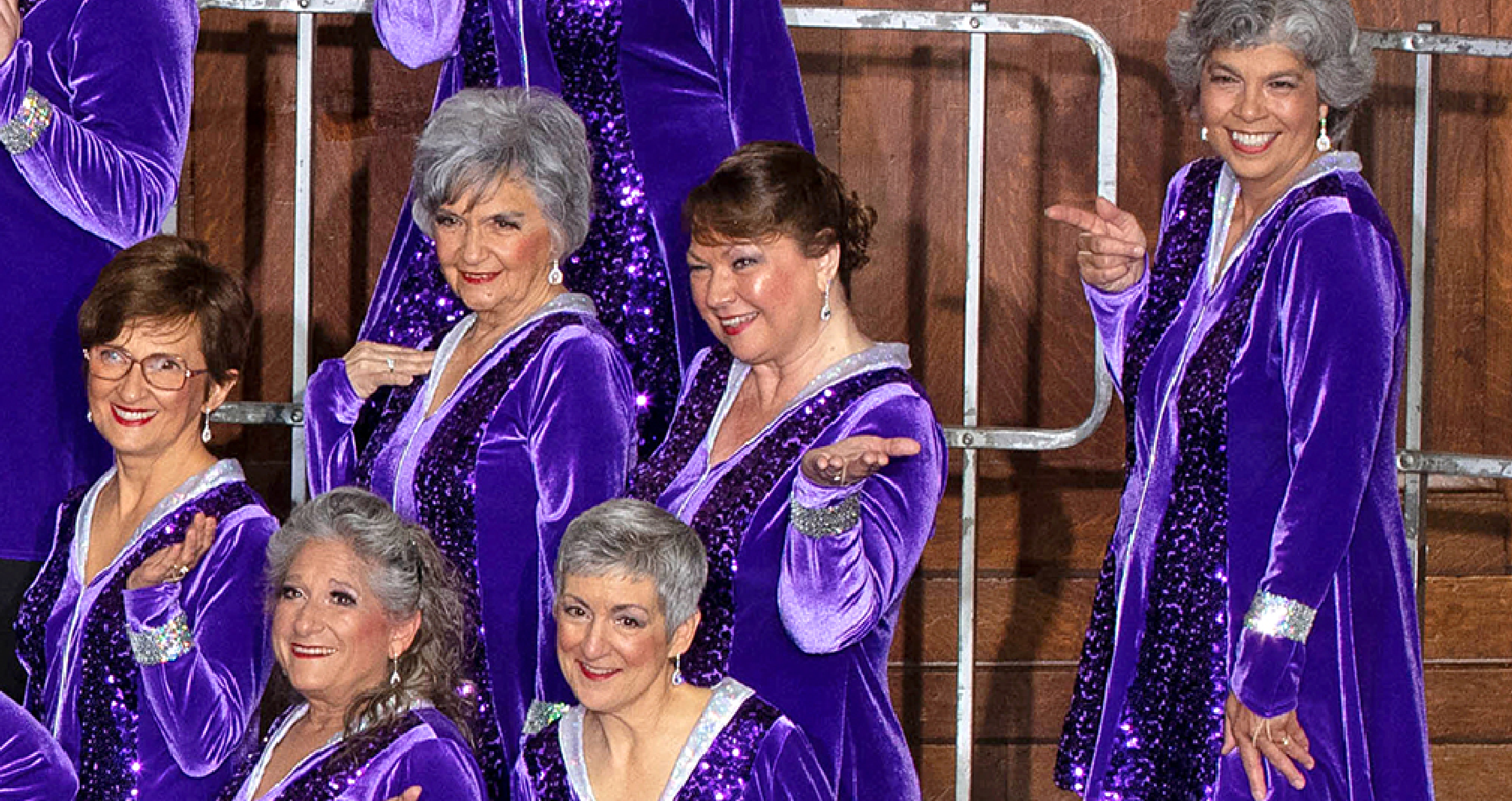 MVA is thrilled to announce that we achieved first place in the small chorus division (Division A) and second place overall in Sweet Adeline International's Region One chorus competition. Most of our members have been on the Symphony Hall contest stage in Springfield many times before. But we thought it would be interesting to hear about the contest experience from a first-timer — lovingly referred to as a "newbie". This year we had six newbies on stage with us.
This is what MVA newbie, Barbara Mague, had to say:
I joined MVA in the summer of 2022. I thought I'd sing with them, but I was not going to competition. Soon, I realized that competition was a very big deal here. Everyone was excited, but I was not convinced. One of our Directors said something that reminded me that I was a new member. I felt I needed to prove I could be trusted. There were coaching sessions and weekly rehearsals where every detail of what would happen at competition was discussed. 
Finally, we were ready. I was ready.  I did my makeup, pulled back my hair and put on my costume. I wasn't nervous. I knew what I was there to do. Sing, perform,  and earn the trust of my chorus mates. Each chorus performing that day had earned their spot. They were all different, all really good, and all fun to watch. 
It's honestly crazy great to be a member of MVA — a Region 1, Division A, 1st place chorus AND 2nd place chorus overall!!!