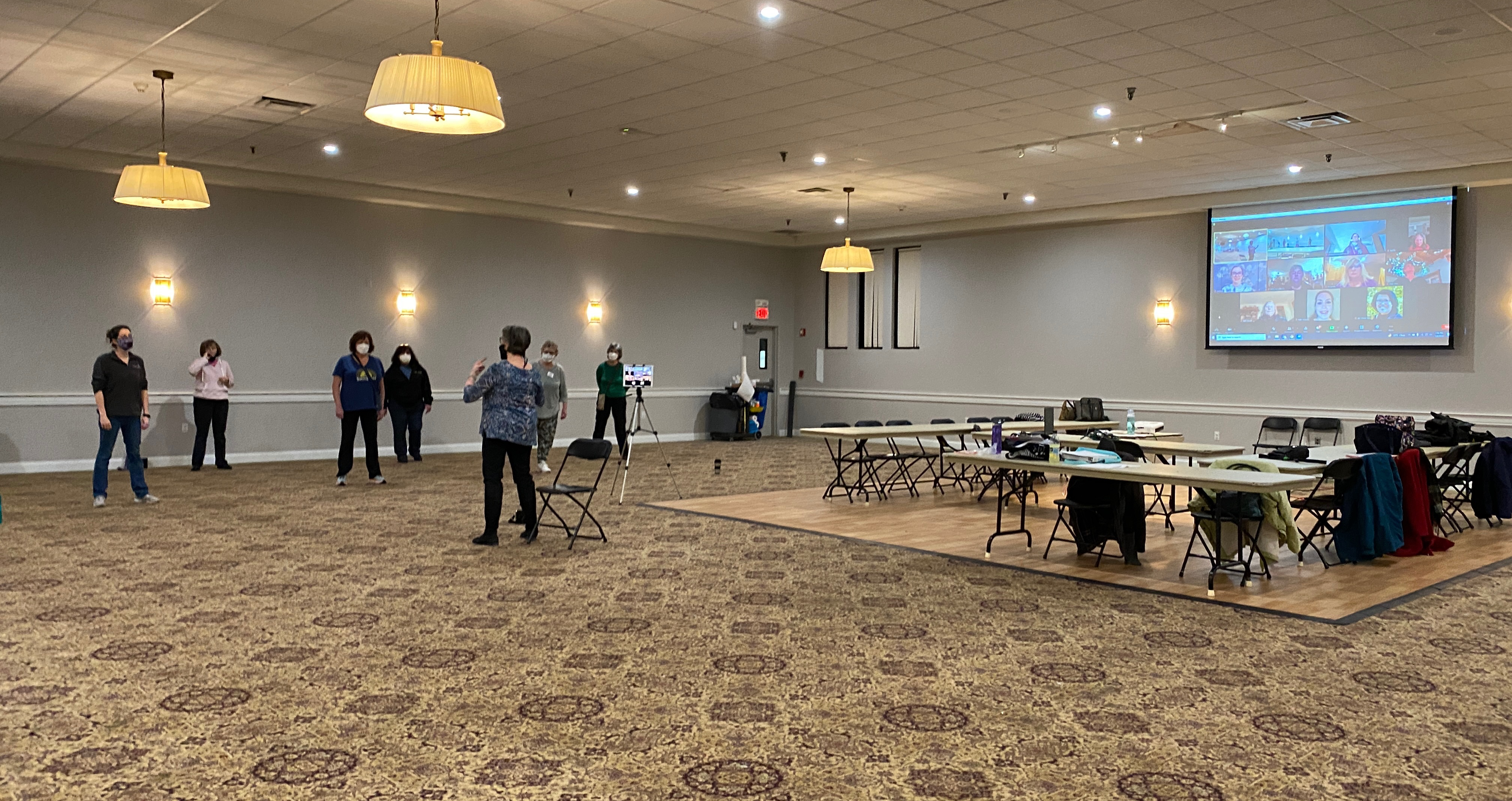 Merrimack Valley A Cappella enters 2022 with a bang! We are back for live rehearsals in our Andover home, Temple Emanuel, 7 Haggetts Pond Road. With a hybrid of in-person (vaccinated, masked and socially distanced) and virtual (via Zoom) rehearsals, we meet on Thursday nights from 7:15 to 9:30 PM. We are currently auditioning new members. 
Our chorus recently completed our 4th live performance since World Singing Day on 10/16/21.  We are busy honing our singing skills and expanding our reach into our community. Performing is what we love to do…changing lives through song!
Our new co-directors, Sally Jeffery and Carol Smolenski, are excited to be leading us through our first Open Division regional contest season. For the next several months we will be creating an entertainment package video. Come and join us for the challenge, and for fun and sisterhood.