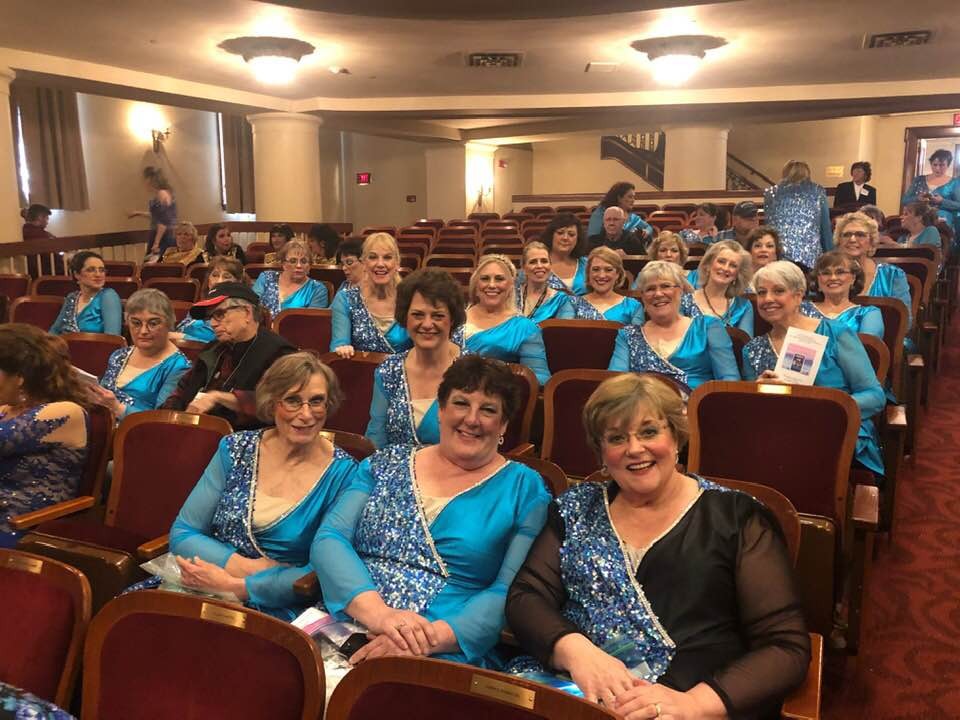 This year Merrimack Valley A Cappella's contest package was Somewhere Over the Rainbow (ballad) and Smile (uptune); two arrangements about encouragement and hope. There were hundreds of instances when we talked about manifesting dreams, and encouraging loved ones with our stories of enduring challenges until we reached success.
Everyone who plans to sing at contest makes a commitment to rehearse with focus in January. To be prepared for rehearsals, sectionals, coaching sessions and more. Then, we are expressing these encouraging messages every week, sometimes twice week. It can activate you in ways you didn't expect.
Our Master Director, Eileen Gioe exclaims, "For me, CONTEST SEASON 2019 was...the best contest in my 40 years in SAI." She has said this a few times since we sang at contest, and again emailed it out to the chorus after contest weekend. She continues, "The contest itself was great... we had a great performance, and singing with my Derry Aires was a blast, but mostly it was the whole run-up to contest. We had great coaching, fun rehearsals and a wonderful esprit de corps. MVA is one of the joys of my life."
Marian Minnich also performed with the Derry Aires, and she adds, "Contest season 2019 was my second time as quartet mic tester. What a fun thing to do! You feel like you're really helping-out the whole event. The Derry Aires also sang in Open Division and I heartily recommend this option. It's a lot of work, but a terrific way to learn about communicating character and connecting with the audience. Since Open Division performers are not ranked, there is less stress going into the performance that day."
Christine Blaisdel, our financial chair and a fabulous baritone feels that, "Contest Season 2019 brought fewer nerves than usual, but a heightened sense of artistry and appreciation for the music we make together."
Overall, there were so many quality performances. Emily Handler sums it all up when she says, "I thought it showcased the bounty of talent we have in this region. There were flashy costumes, amazing choreographic moves and stunning vocal quality throughout the contest."
So true, everyone! We agree. A memorable contest!